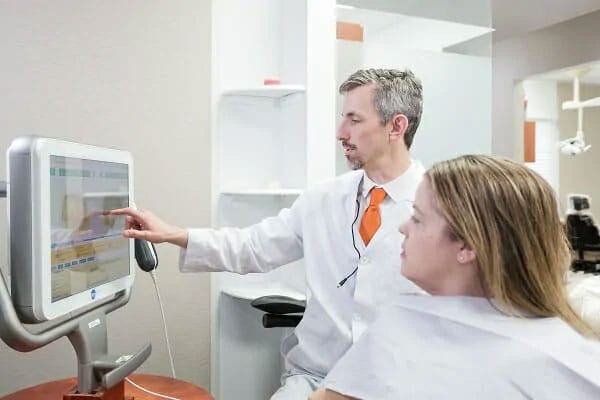 Accessible Dental Care
Our Smile Club makes having a healthy smile attainable.
No Insurance is No Problem!
Click here to download our Smile Club brochure.
Join the Goochland Dentistry Smile Club
We are proud to offer our patients an affordable healthcare option that works for the entire family. While other offices and hospitals may deny cash patients, we not only welcome them, but we will help, too.
Designed for patients without dental insurance, we have created a package that will help you maintain your dental health by offering preventive treatment discounts and it will assist with the cost of corrective procedures, too.
Membership offers a custom package to include two dental exams, two dental cleanings, two fluoride treatments, and yearly X-rays to detect cavities.
Our Smile Club package was created to offer our patients exclusive savings, making excellent oral health care attainable and affordable. With that in mind, we've included in this package a complimentary limited exam, as well as your panoramic X-rays (worth $228).
Enjoy a 15% discount on restorative procedures, like fillings, crowns, bridges, dentures, and implants. Membership is issued on an annual basis.
A Program with You in Mind
Goochland Dentistry Wants To Help You Take Care of Your Teeth
With the Goochland Dentistry Smile Club membership, there's no reason to avoid necessary dental care. Membership can help offset the cost of dental treatments and you can avoid the sticky red tape of confusing insurance policies.
Here, you will receive the treatment and care that you deserve and need to maintain good oral health. With preventive care, you ensure the future health of the entire family with regular exams and cleanings. Even when more corrective procedures are required, you will enjoy exclusive discounts that make your care more affordable.
Goochland Dentistry believes in continuing support, so we protect your future health by placing a large emphasis on regular care. To preserve the future health of your entire family, we offer additional savings and discounts each additional year.
Your oral health should never be compromised, and through our exclusive Smile Club, we ensure that it never has to be.
Click here to download our Smile Club brochure.