Schedule Now
To schedule an appointment, call our patient support team to discuss the many services that our practice can provide for your entire family!
Patient Forms
To serve you that much faster, feel free to complete your forms in advance on your computer!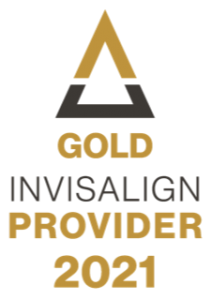 Orthodontics used to mean bulky metal brackets that may rub your gums raw and cut your lips.
No more.
Introducing Invisalign®, today's invisible and comfortable orthodontics for your entire family.
It is not uncommon for children and adults alike to have crooked teeth, but Invisalign® could present the very solution you've been seeking for a more attractive smile.
Invisalign® clear aligners are an effective treatment to correct several orthodontic issues. This proven technology utilizes a custom set of aligners that are worn in stages, with each one used for a few weeks before moving onto the next set. The slow transition of your Invisalign® aligners allows for gradual correction to your smile without pain, inconvenience, or trouble.
Maintenance is simple, too.
You can easily remove the aligners for cleaning and they require only minimal maintenance, making them a perfect solution for busy teens, as well. You will remove your aligners to eat and drink, as well as to brush and floss.
These comfortable aligners fit seamlessly into your mouth, quietly working in the background as you go about your day.
Invisalign® may be a perfect solution for you if you have any of the following:
Overcrowding
Overbite or underbite
Crossbite
Open bite
Gaps between the teeth
Crooked alignment
Our Invisalign® program offers specialized doctor-designed and monitored treatment with individualized support throughout the entire process at Goochland Dentistry.
We begin with a consultation to review your medical history and examine your mouth. Modern, digital technology provides meticulous scans, replacing the messy and timely dental impressions of yesterday. With instant images, we are able to eliminate extensive waiting periods and deliver your new smile that much faster.
Technology is also a vital part of the development process, combining a proprietary SmartTrack® formula with an advanced printing system to create your custom series of aligners. With these high-tech tools, we can accurately mimic each tooth to ensure optimum comfort and natural movement of your entire smile. From there, we will monitor your progress as you move closer to your dream smile! Follow-up appointments are usually scheduled every six weeks.
It's easier than you think to achieve the smile of your dreams.
During your consultation, our patient support team will review pricing information specific to your case, as well as insurance and financing options. Invisalign® is a simple, comfortable, and attractive solution to correct crooked teeth.
Schedule an appointment with Dr. Murchie today to see what Invisalign® can do for you!