Schedule Now
To schedule an appointment, call our patient support team to discuss the many services that our practice can provide for your entire family!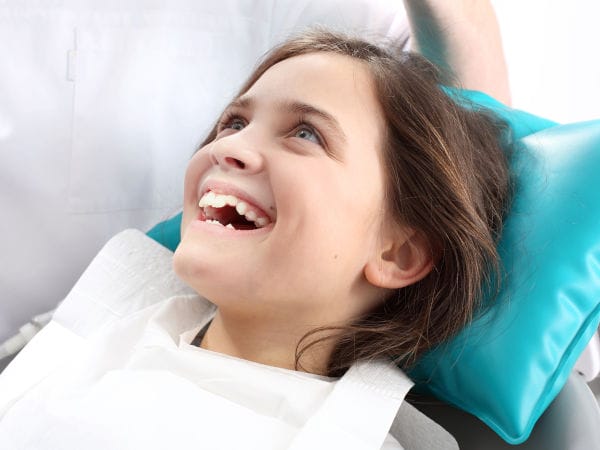 A dental sealant is a small, thin coating that is placed over the tooth to protect it. According to the CDC, sealants help you avoid 80% of cavities for up to 2 years after treatment, with 50% protection for up to 4 years.
It may sound like a lot of work, but in actuality, these are standard procedures we commonly perform during most bi-annual dental appointments.
According to the American Dental Association, an oral cancer screening can also help prevent other illnesses, like throat, mouth, tongue, and jaw cancer.
As your trusted dental professionals, our entire team stands ready to help you combat common dental pitfalls that we can easily address at your cleaning and examination appointment.
Pediatric Dental Sealants
Dental sealants are a popular procedure for adults, but they are especially helpful for growing children.
Sealants provide an excellent solution to preserve your dental health and avoid what could potentially become more cumbersome and costly restorative dental work (ex., fillings, crowns, and root canals). Over time, bacteria, plaque, and acid wear away the enamel, the strongest layer of the tooth. When left untreated, tooth decay can eventually lead to gum disease and tooth loss.
Dental sealants change that. With an extra layer to protect each tooth, patients benefit from a stronger, healthier mouth that can withstand bacteria much better. They are especially popular with parents because they provide a safety-net for children during the development years as children learn to develop healthy oral habits.
Sealants have been proven to significantly reduce the risk of cavities, particularly for growing children.
A child's first molar emerges around six years of age, while the second molars arrive by age 12. Dental sealants can be applied to primary teeth (baby teeth) and in some cases, this is highly recommended if the teeth are formed with deep pockets and grooves.
A sealant is a clear, thin covering that is placed over the molars in the back of your mouth.
This thin cover is affixed to your tooth using a specialized gel and blue light technology, hardening the sealant onto the tooth permanently. The sealant is purposely kept clear for continued monitoring throughout the years to come.
The sealant is effective, because it provides an airtight seal, locking out food particles while also preventing plaque and decay.
Sealants aren't just for children, either. Adults who are more susceptible to decay can benefit from sealants, too. Sealants can always be applied later in life.
Dental sealants offer a cost-effective and affordable solution to help ensure your child's future health. This procedure is easily accommodated within our Manakin-Sabot office. Dr. Murchie will be happy to discuss the treatment details relative to your particular case.
We can help with financing and payment options in order to keep the procedure affordable for your family. This is a good example where investing in prevention may pay for itself.
Your child's health is essential, and that begins with a healthy, happy mouth.
Schedule a consultation with Dr. Murchie today to explore more about dental sealants!