Schedule Now
To schedule an appointment, call our patient support team to discuss the many services that our practice can provide for your entire family!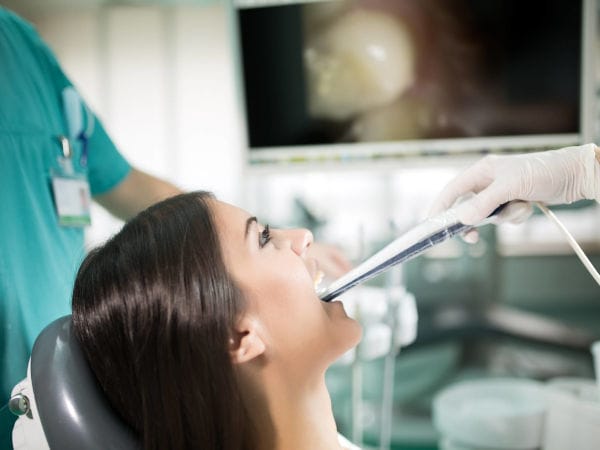 Does anyone like impressions? The goop, the gag, the time it takes, the taste, the mess on your face? Here at Goochland Dentistry, we know you don't like impressions! We don't like them either!
We dislike:
Seeing you gag
Cleaning up is a mess
How long it takes to wait for the impression to set
We can't evaluate the results until we send the impression to the lab, and may have had to ask you to return for another impression.
The cost of each impression ranges $20-25
Melissa And Dr. Murchie Demonstrate How The iTero Scanner Works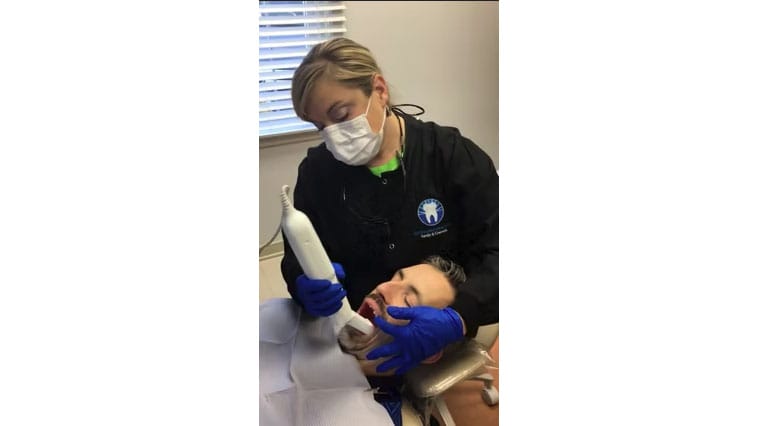 Jessica: It's Jessica from Goochland Dentistry and Melissa and Dr. Murchie are gonna show you how our iTero scan works. This is to help with Invisalign patients to do their impressions instead of using a goopy mess. And Melissa's gonna give you a little bit of a intro.
Melissa: Hey everybody. So I am scanning Dr. Murchie's mouth, as you can see on the screen, it is pretty cool. It is a system that can make the mold right onto this screen over here and then you can take it and send it to the lab instead of doing the goopy impression material. The scan takes less than three minutes to do and it's very simple, painless, and pretty fun for you to watch. I'll give you an example of what it can look like for the patient. We can switch it into gum tissue view, we can turn it around, and you can see your teeth and what they look like inside your mouth in all different angles. Pretty neat.
Jessica: Alright, well thanks everybody and well please like and share our page and thank you very much.
We made a conscious decision to improve your experience at our office by investing in a digital scanner. We use a Digital scanner called the iTero Element. Pros of utilizing the iTero include:
We simply utilize a wand to make a digital image of your teeth
You open your mouth, and we scan your teeth
No goop and No gag
Takes 3-7 minutes
Dr. Murchie Demonstrates How We Use Itero With Invisalign To Simulate A Patient's Final Smile
Hey, how are you all? This is Dr. Murchie at Goochland Dentistry, and I just wanted to show you, this is some really cool stuff that we can do with the iTero and using Invisalign to do simulated outcomes of kind of what things would look for you.
So we've got a patient that's got some pretty decent crowding right here in this area and we ran it through the simulator, and this kind of gives you an idea of what we can end up at the end. And it's really cool and you can kind of move things around and we've really enjoyed this, and it's been a great help to our patients. They love not having to wear the wires.
So thank you for your time and remember to like and share. Thanks
Why is the iTero so beneficial beyond being gag free?
Improved quality control: We can check and verify that our lab will have everything they need to make your smile great before you leave the office
Improved communication: You can see what your teeth look like! We can communicate with specialists and lab technicians over the internet to provide better planning and diagnosis
Using the "time-lapse" function we can track long term teeth movement and wear, and how Invisalign movements are tracking
Digitization of your smile: We have a record of you smile stored in the cloud that can be used to restore your teeth back to where you were before the accident. If you love a relative's smile, we can copy and paste your smile in place.