Schedule Now
To schedule an appointment, call our patient support team to discuss the many services that our practice can provide for your entire family!
Join us at our next Kids' Day!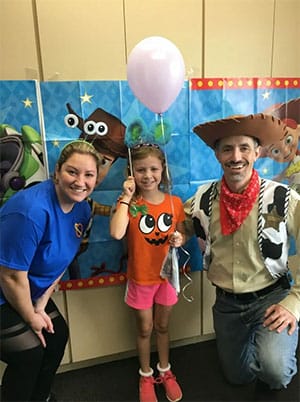 An important part of our practice is our pediatric patients. Children are the heart and soul of our practice, so we take the extra time to celebrate our littlest patients with our monthly children's events. Our fun and exciting events are scheduled around the school year, on holidays like Columbus Day and Easter, as well as during winter and summer break and slower times of the year.
Each month, we celebrate a different theme inspired by our younger attendees. In past months, we have had parties dedicated to Avengers, Moana, Despicable Me, Snow White, and even Cat in the Hat!
That's right.
When there is a new children's movie, you can bet that we are celebrating here at Goochland Dentistry. The entire family is invited to enjoy this casual day of entertainment and themed attire.
Meet new friends and get to know our practice in a casual, informal environment that takes the fear out of the dentist's office. There are prizes and toys, (healthy) snacks, and a ton of fun. It's a wonderful time for children to mingle and socialize, building critical social skills and getting children accustomed to a positive medical environment within our comfortable and kid-friendly offices.
It's our opportunity to give back, to offer our patients a chance to relax and spend time with our team in a more social and relaxed setting that everyone is sure to enjoy. With these monthly events, we bring families together to give weary parents a break and energetic kids a special day that they will never forget.
Life isn't always about work. At Goochland Dentistry, we do our best to make dentistry fun. For questions or to RSVP for an upcoming event, call our patient support team!
Check out some photos from past childrens' events at our office: