Schedule Now
To schedule an appointment, call our patient support team to discuss the many services that our practice can provide for your entire family!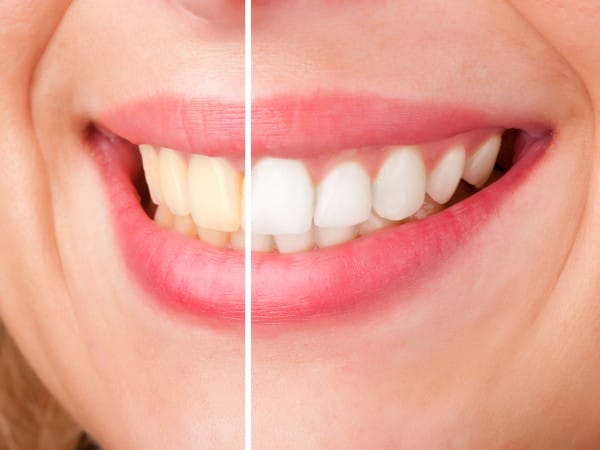 Teeth whitening is perhaps the most popular cosmetic dental procedure, simply because it is so practical and accessible.
So, do you really need a trip to the dentist for whitening? It's easy to be swayed by a flashy, over-the-counter whitener, especially when a quick trip to the local drug store reveals a litany of inexpensive options for teeth whitening. Affordability is a short-term remedy as the over-the-counter effects eventually wear off, will brighten only a shade or two, and could be risky to the health of your teeth and mouth.
Only a licensed dental professional will be able to offer reliable and safe whitening treatment that provides the speedy and specific results you want. When you're looking for proven results or just a safe and reliable treatment, Goochland Dentistry's teeth whitening process may be the perfect solution for you.
More intensive than a simple in-office cleaning, teeth whitening works to fix the surface of your teeth to make them more aesthetically appealing. It will erase years of heavy tobacco use and diminish those red wine and coffee stains.
Even perfectly healthy teeth can be affected by staining and discoloration, so while teeth whitening may not necessarily be a reactive procedure, it is one that can have a tremendous impact on your confidence and presence, nonetheless.
Real Patients Real Results Before and After Results of Our Patients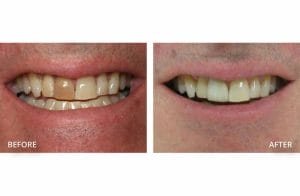 In our experience, we have found Opalescence technology to best serve our patient's expectations for teeth whitening. Our talented and gentle hygienists will first prepare your teeth, and then we will begin the whitening process. Trays that fit your mouth will be filled with the special Opalescence gel and then they will be placed in your mouth. Our team will ensure your comfort while you relax and allow the gel to do its magic as it penetrates your teeth to provide deep whitening.
Combine an in-office Opalescence Boost treatment with Opalescence Take Home Trays, and you can begin to see results in as little as an hour!
The entire whitening process is painless and efficient, getting you right back to your day and with minimal discomfort. Don't hide your smile from the world. In as little as one appointment, we can begin to restore your pearly whites and get you back to living your best, and brightest, life.
Call us today to schedule a consultation and your regular check-up visit for the same time!