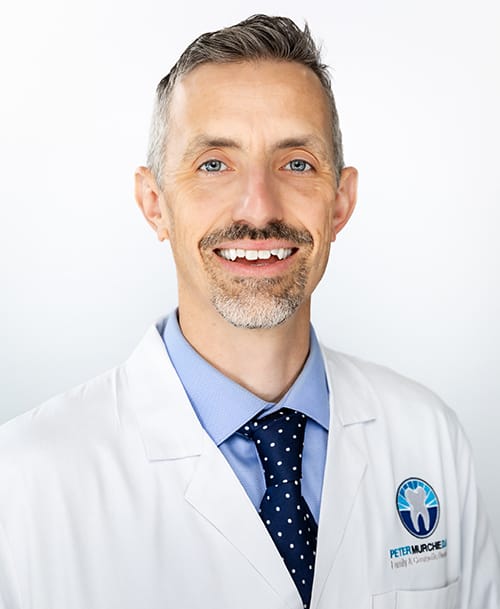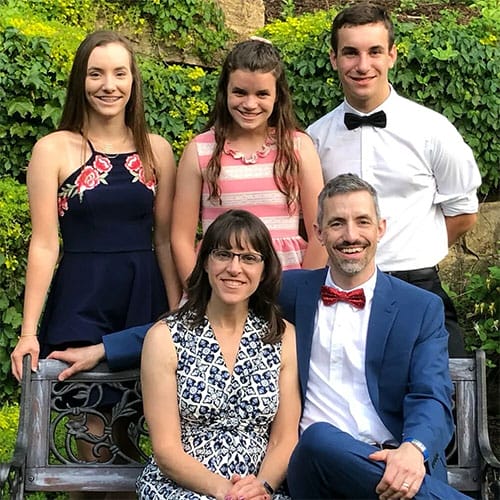 Dr. Murchie
Dr. Murchie is a true Virginia native, having been born and raised in Falls Church before moving to Richmond for continued studies. He attended dental school at the Medical College of Virginia, School of Dentistry where he graduated cum laude in 2000, before moving on to MCV/VCU for his post-graduate residency.
His scholastic merits do not stop there. As part of his ongoing commitment to continuing education, Dr. Murchie is a member of several notable medical organizations. He continues to pursue the latest developments and training available through Florida's esteemed Dawson Academy for Advanced Dental Studies.
He has received advanced training from Dr. David Galler for Invisalign®, Dr. Christian Coachman regarding smile design and the integration of technology in dental practice, and Teeth Express from Biohorizons.
Despite his many professional demands, Dr. Murchie remains a constant fixture within the community. He serves as a Clinician's Report evaluator and even finds time to volunteer at Virginia Home, where he works with disabled patients.
A proud father of three with his wife Bevin, he dedicates each day to living a fruitful life, one that is dedicated to healing, spirituality, and devout faith.
At Goochland Dentistry, Dr. Murchie ensures that every patient is treated like family while receiving the best available care with today's latest developments.
Specialty
Dentist
Education
Virginia Commonwealth University School of Medicine
Medical College of Virginia Hospital
Dawson Academy for Advanced Dental Studies
Degrees
D.D.S.
Cosmetic Dentistry
Memberships
Academy of General Dentistry
American Academy of Cosmetic Dentistry
Virginia Dental Association
American Dental Association
International Congress of Oral Implantology
Christian Medical and Dental Society
Areas of Expertise
Cosmetic Dentistry
Digital Smile Design
Invisalign®
Smile Transformations
Dental Implants