Schedule Now
To schedule an appointment, call our patient support team to discuss the many services that our practice can provide for your entire family!
Patient Forms
To serve you that much faster, feel free to complete your forms in advance on your computer!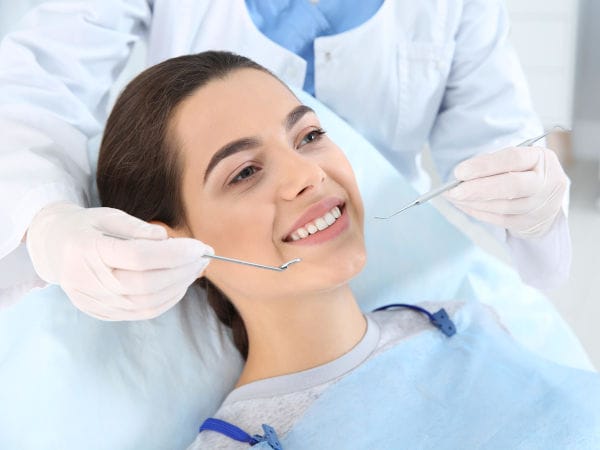 We are committed to the best practices for preventive dental care, but cavities and damage happen nonetheless.
It's a natural part of life, unfortunately, and at Goochland Dentistry, we do everything we can to help you maintain health, comfort, and remedy those dental situations as efficiently as possible.
Unlike cosmetic dentistry, which is usually elective and not vital, restorative dentistry seeks a solution for already-existing conditions and issues.
Restorative dentistry serves to fill a number of different needs:
Remove and repair damaged or decayed teeth
Correct the bite and alignment of teeth
Fill empty spaces between your teeth
Tooth replacement
Tooth loss prevention
Eliminate pain and discomfort from trauma and decay
Crown lengthening
Fix a gummy smile
The idea of restorative dentistry is to restore functionality to the mouth, allowing you to bite, chew, drink, and sleep normally once again.
We offer two different types of treatment depending on your needs:
Direct:
These procedures are completed within a single visit, such as a simple filling with an already-prepared tooth cavity. They are less-intensive, require no downtime, and offer instant relief.
Indirect:
These consist of more intensive procedures that involve the actual replacement of your teeth, such as crowns, bridges, and implants. Sedation may be required, and work may need to be spread between multiple appointments depending on the services required.
As dental professionals, our biggest priority is to save as many teeth as possible.
We provide several dental solutions for restorative care:
Periodontal therapy
Dental implants
Full and partial dentures
Root canal therapy
Crowns
Bridges
With Dr. Murchie's care and expertise, you can trust that you will receive optimum results in the most efficient and comfortable way possible. Here, we combine leading technology with a comfortable, pristine office and friendly, smiling faces. You can rest assured that you will always receive the absolute best care for your entire family at Goochland Dentistry.
Call us today to schedule an appointment to discuss your best treatment plan for restorative care!