Schedule Now
To schedule an appointment, call our patient support team to discuss the many services that our practice can provide for your entire family!
Patient Forms
To serve you that much faster, feel free to complete your forms in advance on your computer!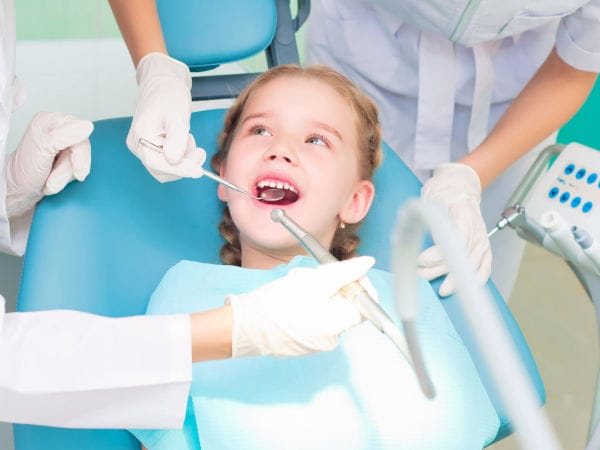 We're parents, too, so we understand that the dentist's office can sometimes be an intimidating place for little ones.
That's why at Goochland Dentistry, we are committed to creating a warm and welcoming environment where children feel safe and comfortable.
With individualized treatment and support for each patient, we have successfully created a non-threatening environment, combined with gentle, patient care.
We offer pediatric dentistry with age-appropriate treatments and medications.
A healthy mouth begins early in life. That's why we place a strong emphasis on preventive care from day one, with specialty treatments proven to safeguard a child's health.
Dental Sealants
Sealants are especially popular for younger patients because they add an extra protective coating over your child's teeth. They also make the surface of the tooth smooth, enabling easier and better brushing that, over time, reduce decay and damage.
Fluoride Treatments
These treatments are especially crucial because fluoride has been proven to repel harmful bacteria and decay that can prey on your child's teeth. It also resists acid from certain foods and beverages that can stain and break down the tooth.
We offer the latest, advanced technology like our iTero scanner, digital X-rays, and digital cameras.
Non-invasive procedures like these allow us to see beneath the surface without utilizing any bulky, uncomfortable equipment that children (and adults!) find uncomfortable.
In each of our treatment rooms, there are special monitors mounted within the patient's view. That way, you can see what we see, and we can provide a better explanation of your child's oral health.
Dr. Murchie takes the time to thoroughly explain each step, describing dentistry in a way that your child can understand.
Every day, we work to create a positive association within our office where even our youngest patients feel safe and protected.
For our new patients, we will be happy to schedule a welcome visit for your family so your children can meet our entire team and see where they will be treated.
Also, because we know schedules can be hectic, we offer family scheduling!
Just let our patient support team know that you would like to schedule multiple appointments for your family, and we'll take care of the rest!