Schedule Now
To schedule an appointment, call our patient support team to discuss the many services that our practice can provide for your entire family!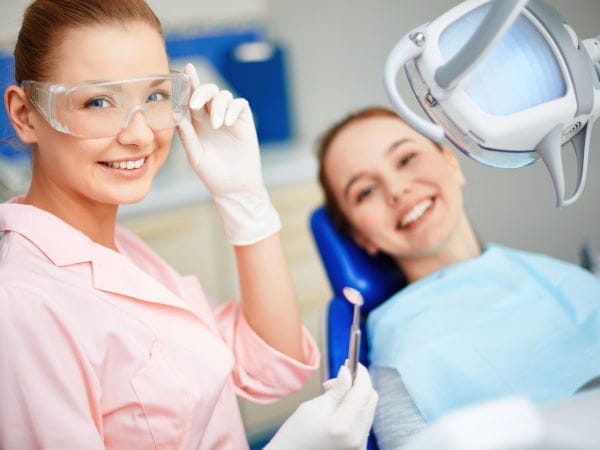 For most of us, cavities are one of the more unfortunate parts of life.
Thankfully, fillings are far from what they used to be. With Dr. Murchie's expertise, we can safely and quickly treat the decay in your mouth, using modern dental fillings.
At Goochland Dentistry, we offer several options for fillings depending on the location of your cavity and your specific treatment plan.
Types of Fillings
Composite Resin
Before the filling procedure, your mouth will be numbed to prevent any pain or discomfort. Your tooth is kept dry to apply the filling safely, and all traces of decay must be removed first to ensure that we begin with a clean area. Once all the decay is removed, the area where the decay once was will be filled with the filling material. Dr. Murchie patiently applies the material in several layers to ensure your tooth is stabilized from within and strong. We will also take our time to shape and polish your restored tooth for a natural and flattering look.
Composite fillings are strong and durable and your tooth must be stable enough to support the filling.
If too much of your natural tooth must be removed due to decay or damage, Dr. Murchie will utilize a dental crown to repair the tooth.
Composite fillings may stain gradually over time, so regular at-home care is essential to maintaining the condition of your filling. If you are diligent about daily care and regular dental cleanings, your filling can last several years.
Real Patients Real Results Before and After Results of Our Patients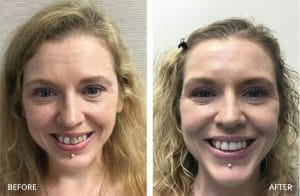 Amalgam
To protect the environment we practice responsible disposal with our amalgam separator, which is how we safely discard the amalgam when it's removed from a patient's mouth. Amalgam has been phased out in favor of more natural-looking materials like composite, which is rarely used.